Short Pump Real Estate Combines Historical Charm with City Living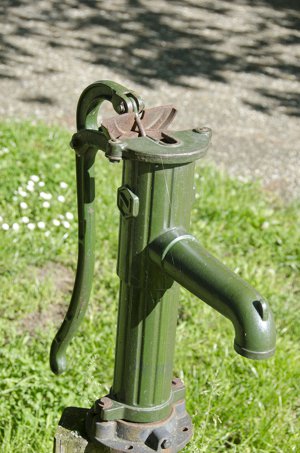 Named after a short-handled tavern pump, Short Pump real estate is vast and varied. Located in the far west end of Henrico County, a subdivision of Richmond, Short Pump has character and is rich with history. On the pathway of the principal route between Richmond and the Blue Ridge Mountains, many historical figures journeyed through and spent time there including Thomas Jefferson, the Earl of Cornwallis and Stonewall Jackson. In fact the town was named after a short handled pump built beneath the porch of a tavern in the original village.
Short Pump real estate options include high end communities and whimsical traditional neighborhoods. Those searching for master planned communities have several to choose from including two top Hunt developments, Twin Hickory and Wellesley, both overflowing with modern amenities. Consisting of a combination of 788 condos, single family and town Homes, Wellesley was named the 2010 Central Virginia Community Association Institute's Large Community of the Year. More traditional Short Pump homes can be found in the whimsical Sterling area on the south side of Church road, complete with traditional brick homes. The meadows of Tuckhoe Creek create stunning views for the Graham Meadows residents. And, for those looking for a more quiet, off the beaten path area to call home the community of Barclay with its large one to two story large homes should be perfect.
Short Pump is a growing upscale community of nearly 25,000 residents with the median income of just over $115,000 and the average commute of an easy 20 minutes. There are many shopping and entertainment venues for Short Pump residents to enjoy. The West Broad Village boasts popular stores such as REI, Whole Foods, Home Goods and Trader Joes. Restaurants include Jimmy Johns, The Wine Loft and Burger Bach. The Short Pump Town Center caters to a more elite crowd with stores such as Nordstrom, Pottery Barn and Crate and Barrel, and eateries like The Cheesecake Factory and Maggianos. This center is proud of its Short Pump Express, a train designed for children with playhouses around the tracks to explore, providing much fun for young families during their shopping excursions. Short Pump is an ideal location to find the perfect home!